Chamada de trabalhos - capítulo de livro Springer - Tourism and Climate Change in the 21st century – Challenges and Solutions
Data limite de submissão (500 palavras) - 31 de julho de 2022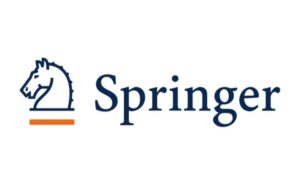 Editors
Paula Cristina Almeida Cadima Remoaldo.
Full Professor. University of Minho, Social Sciences Institute, Geography Department and Lab2PT (Portugal).
Hélder Tiago da Silva Lopes.
Researcher at Lab2PT and Invited Assistant.
University of Minho, Social Sciences Institute, Geography Department, and IdRA, Group of Climatology, University of Barcelona, Spain.
Vítor Ribeiro.
Invited Professor at the Department of Geography of the University of Minho, Portugal and CIPAF, Paula Frassinetti's School of Education.
Juliana Araújo Alves.
Researcher at Lab2PT, University of Minho, Portugal.
Aims of "TOURISM AND CLIMATE CHANGE IN THE 21ST CENTURY – CHALLENGES AND SOLUTIONS"
Taking into account the relationship with the environment and climate, tourism is considered a very vulnerable economic sector and highly sensitive to the climate, similar to other sectors such as agriculture, the insurance industry, energy, and transport. Tourism contributes significantly to Greenhouse Gas (GHG) emissions, including emissions from transport, accommodation, and activities.
Knowledge of the effects of climate on tourism and the effectiveness of climate adaptation in this sector remains inadequate and lags behind other economic sectors that have a long tradition of academic development, government involvement, and business participation. This is problematic considering the continued rapid growth of tourism around the world and its prominence in many national economies. This volume highlights the need for more detailed information, the weak interaction between stakeholders, and the limitation of resources in the context of rapid changes, namely with the necessary implementation of the 3rd order stage of tourism.
The topics covered in this volume focus on the adaptation, mitigation, and resilience to climate change. Some examples are the human thermal comfort of visitors, the water resources in tourism areas, the circular economy, the mobility and transports, the psychological aspects of weather and climate in recreational practices, as well as theoretical aspects of adaptation, mitigation, and resilience in tourism. The book should conclude an assessment of the status, challenges, and prospects for the adaptation of the tourism sector to climate change.
This volume aims to link tourism and climate change by:
(i) discussing some of the basic ideas and concepts;
(ii) finding solutions and good practices to the main present and future challenges;
(iii) using new geotechnologies approaches to measure and simplify planning strategies;
(iv) providing insights for better communication;
(v) contributing to a more effective role of citizen science and stakeholders' engagement.
Content Plan
We aim to bring together a range of international contributions devoted to all aspects related to the linkage of tourism and climate change, including local and regional case studies, and including:
1) Theories, concepts, and models;
2) Traditional and disruptive techniques, and research methods;
3) Geotechnologies analysis and procedures (e.g., Big Data and GIS);
4) Public-private participation and collaboration;
5) Citizen science and other participatory approaches;
6) Co-designing citizen science climate services in the tourism sector;
7) Spatiotemporal impacts of climate change in destinations;
8) Bioclimatic architecture strategies for achieving thermal comfort in policy engagement and strategic planning;
9) Planning and management of tourism destinations in a climate change scenario;
10) New approaches in tourism and climate change communication;
11) Thermal comfort and climate change challenges in the tourism sector;
12) Climate change perceptions in urban and rural tourism;
13) Climate change adaptation and mitigation in urban and rural spaces;
14) COVID-19 context to coping with climate change;
15) Good practices and solutions to the present and future main challenges.
Provisional Timescale:
Call for handbook proposals circulated: May, 2022.
Deadline to submit abstract to editors: July, 2022.
Deadline to submit full chapter to editors (if abstract is accepted): March, 2023.
Deadline to submit revised chapter to editors: June, 2023.

If you are interested in contributing, please email an abstract of up to 500 words, and a short biography up to 250 words to the editors Professor Paula Remoaldo (cris.remoaldo@gmail.com) and Professor Hélder Lopes (htsltiago@gmail.com) by July 31, 2022.