Exhibition the Future Design of Streets
Until 19 April | Ordem dos Arquitetos Secção Regional Norte (Porto)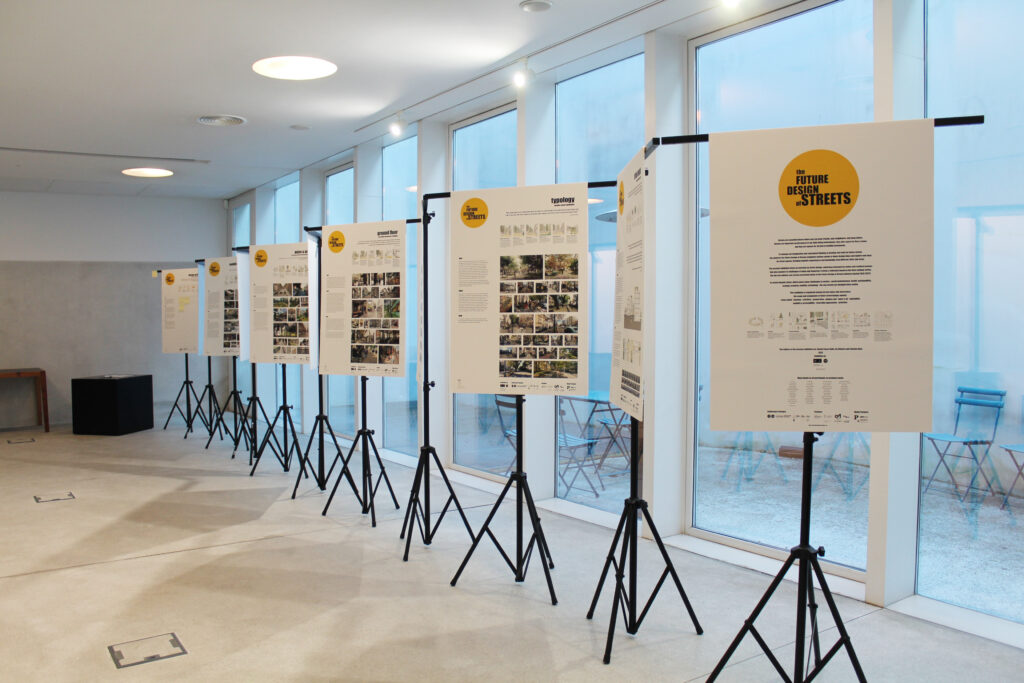 The present exhibition forms an overview on street design, capturing contemporary topics and resilient systems that give answers to challenges of today and tomorrow. It forms a reflection based on the three webinar series, the two city editions and various presented works of the Future Design of Streets platform (period 2020-2022).
In actual dynamic times, which poses many challenges in society – social inclusiveness, health, sustainability, ecology, economy, mobility, technology – the way streets are designed does matter.
This exhibition is organised among ten key topics that determines the scope and assignment of future street design.
WHEN: 15 FEBRUARY – 19 APRIL 2023
WHERE: Ordem dos Arquitectos, Norte, Porto – Rua Álvares Cabral nº 144, 4050-040 Porto
More info: thefuturedesignofstreets.eu/exhibition-2023
Photo: © Joana Graça, OASRN