Fa[s]er - Workshop integrated in the project 'Extraordinário do Ordinário', ProChildCoLab held between 9 and 13 January.
9 and 13 January | Gondar (Guimarães)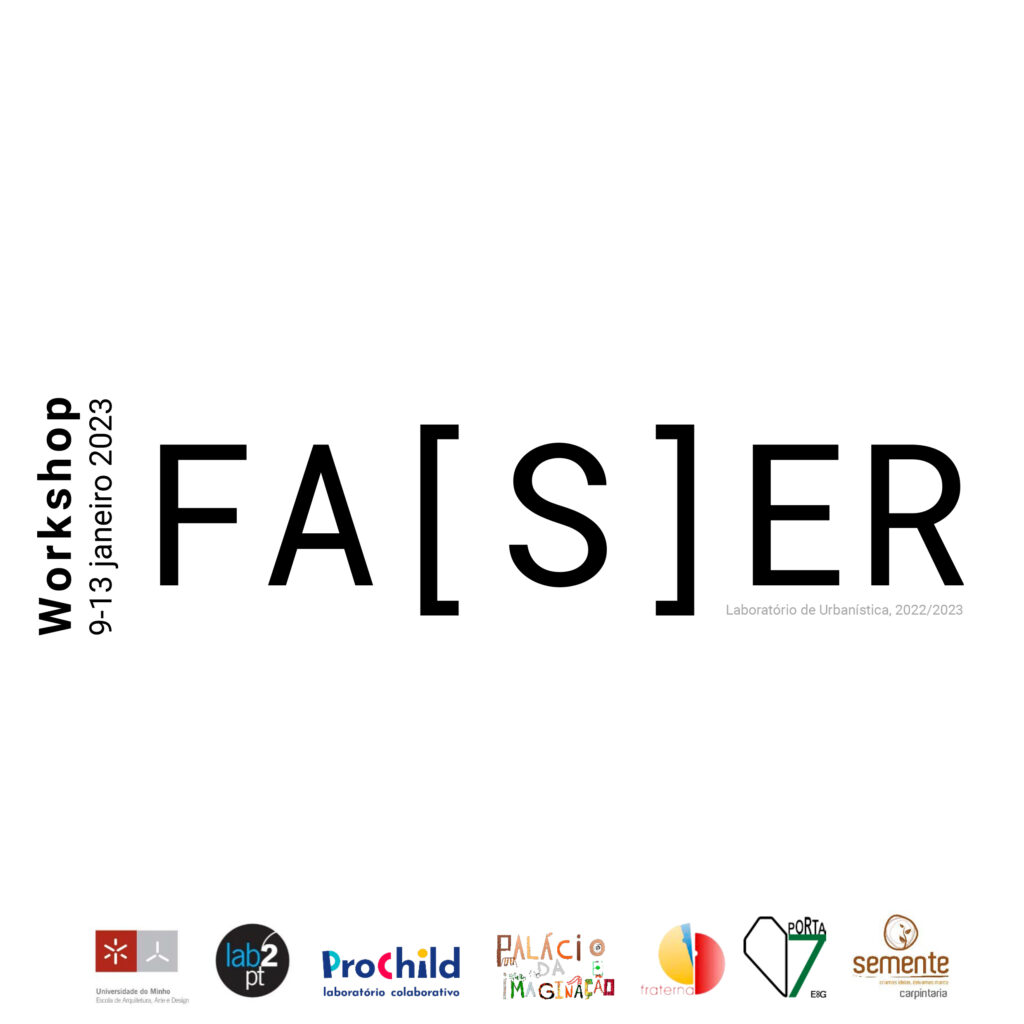 Information only available in portuguese
Decorreu, entre 9 e 13 de Janeiro, no Lugar de Gondar em Guimarães, o Workshop Fa[s]er realizado no âmbito do ProChild CoLab e com a tutoria de vários investigadores do Lab2PT.
Integrado no projeto o 'Extraordinário do Ordinário', do ProChild CoLab, o workshop é realizado no âmbito da UC de Laboratório de Urbanística, do 3o ano curricular do MIARQ, Escola de Arquitetura, Arte e Design da Universidade do Minho, tendo como participantes os 61 alunos da UC, e contando com a preciosa colaboração dos parceiros locais."
"O workshop Fa[s]er explora a simultaneidade dos atos de Fazer e Ser através da experiência imersiva no lugar concreto. Nesta edição, propõe-se a Fa(s)er com o lugar de Gondar, freguesia do concelho de Guimarães, Portugal. Fa(s)er é um workshop de construção in situ de dispositivos arquitetónicos que trabalha a partir das características específicas do lugar, para dar respostas a necessidades já previamente identificadas pelos moradores e assim contribuir para a melhoria do espaço público vivido.
Programa: AQUI