The Portuguese Palaces. Steps for its study and dissemination
13th-14th of October of 2022 | Palace of the Dukes of Braganza (Guimarães)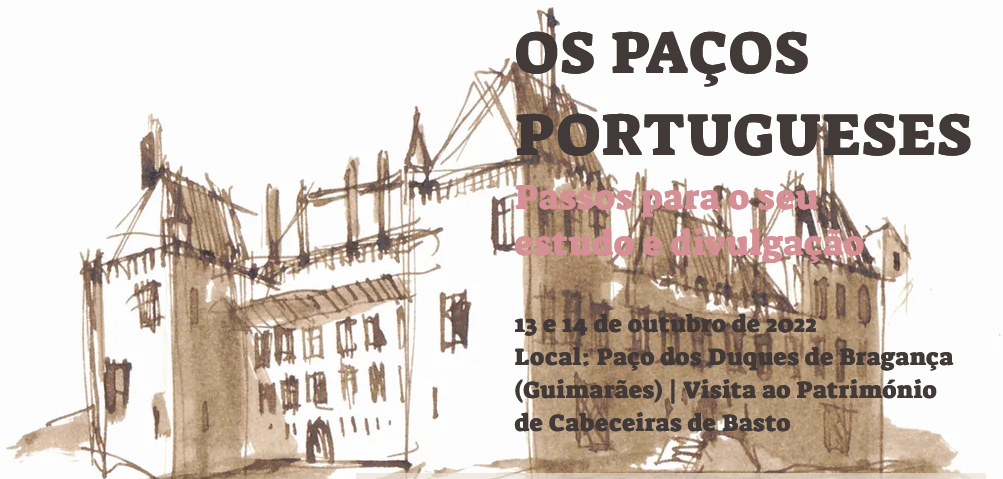 With this Meeting, organized by Palace of the Dukes of Braganza and Palace of Vila Viçosa, with the essential support of the Associação de Amigos do Paço dos Duques de Bragança e Castelo de Guimarães, we intend to analyze the Portuguese palaces, whether they are in the hands of institutions or individuals.
The aim is to encourage the sharing of knowledge, define analysis methodologies, create synergies between researchers and the holders of these manor spaces.
There is a lack of a forum where the research being carried out on these manor houses can be shared, allowing to know the results of archaeological excavations, the archival and iconographic documents, the architecture, the structuring of the circulation spaces, the functions of the different chambers and their articulation, the way they were inhabited and decorated.
+ Info and registration: https://cutt.ly/tBqFULw