WORKSHOP SEEYouth
23, 25 and 27 January 2023 | Design Institute, Couros Campus (Guimarães)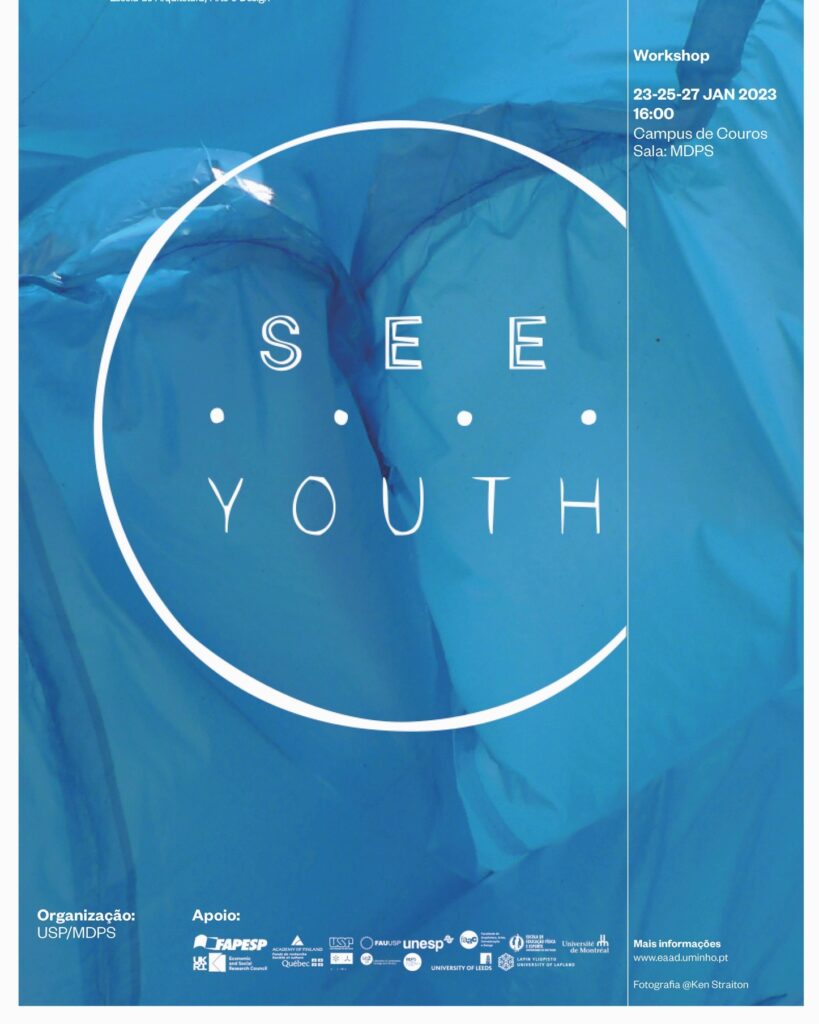 The School of Architecture, Art and Design from UMinho will host on January 23, 25 and 27, from 16h00 to 18h00 the SEEYouth Workshop. The initiative will take place at the Design Institute, in the Campus of Couros, Guimarães.
The workshop intends to use the tools of "SeeYouth" – Social Innovation Project through participative art and design with marginalised young people – to approach the vulnerability in the young people's panorama, through the construction and reconstruction of exploratory stories of places, as well as through their integration with these same places. This Workshop will be coordinated by Professor Cecilia Loschiavo from USP- Brazil, with the participation of the Universities of Leeds (UK); Lapland (Finland) and Montreal, (Canada).
The project "SEEYouth" – Social innovation through participatory art and design with marginalised youth: solutions to engage and empower young people with transatlantic mirroring – focuses on developing new ways to prevent the marginalisation of young people by improving their employment and opportunities, applying the methods of design and art-based research. This multidisciplinary project applies knowledge from social sciences and arts to develop the concept/method Trans-Atlantic Mirroring (T-AM). The project is funded by the Finnish Academy (Finland), UK Research and Innovation (UK), Fonds de recherche du Québec-Société et culture – FRQSC (Canada) and Fundação de Amparo à Pesquisa do Estado de São Paulo – FAPESP (Brazil). It collaborates directly with regional and local organisations involving marginalised young people from the streets of Brazil and refugees or asylum seekers with a background in Finland. Partners in Finland are the Kemi City Board of Education and SOS Children's Village, Espoo.
Programa: HERE
For more information and to register for the Workshop please contact us by email mdps@eaad.uminho.pt.
Information via School of Architecture, Art and Design of the University of Minho.