International Conference The Future Design of Streets – Pre-registration
18 November 2022 | 9h00 a.m. - 6h30 p.m. | Porto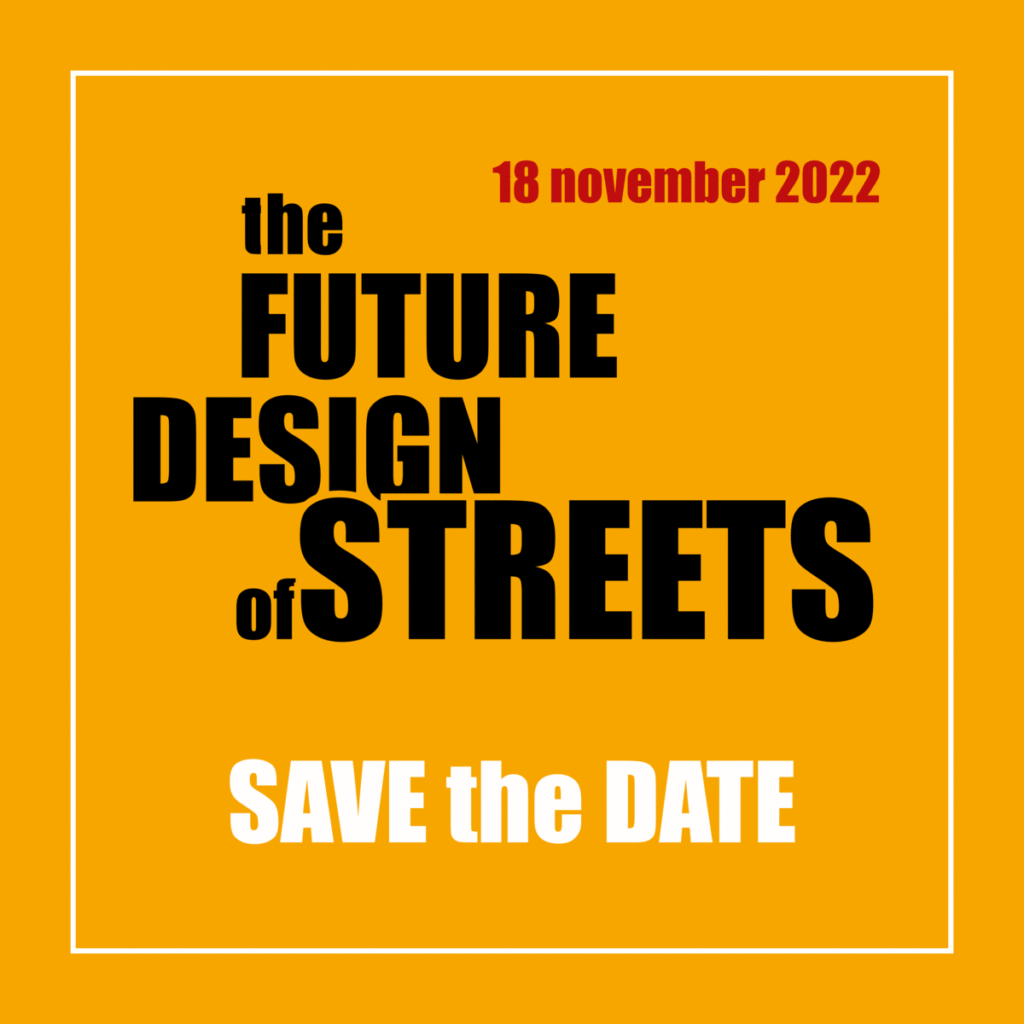 Streets are more than ever a social space, to meet and to move. Spaces of interactions and conflicts. Spaces for cultural and economic activities. Ecological spaces for flora and fauna. Human spaces that are full of tales, with individual stories and collective histories. Streets are physical spaces that are constructed layer by layer, adding and replacing components and sub-systems, changing streets every time into contemporary spaces.
Today challenges are very divers and interrelated with each other. Social and sustainable topics are already shaping our daily (urban) living environment: new energy sources are emerging and adapting our mobility patterns and forms, proximity is upcoming as an important value in urbanism, and sustainable approaches are influencing our lifestyles and on our society: cultural and economically. All aspects that are influencing how street are being and will be used, designed and planned.
The conference will focus on the question: what will be the design assignment of future streets? What topics are essential to assure good accessible streets for all of us, who does define what a street should be, and what kind of tools do we need? All questions that will be explored and discussed with a board and diverse group of experts form Europe.
+ info and pre-registration:  https://cutt.ly/6LYaQNA