Inês Moreira participates in the Final Conference of the ouRoute project "Social Inclusion and Cultural Heritage"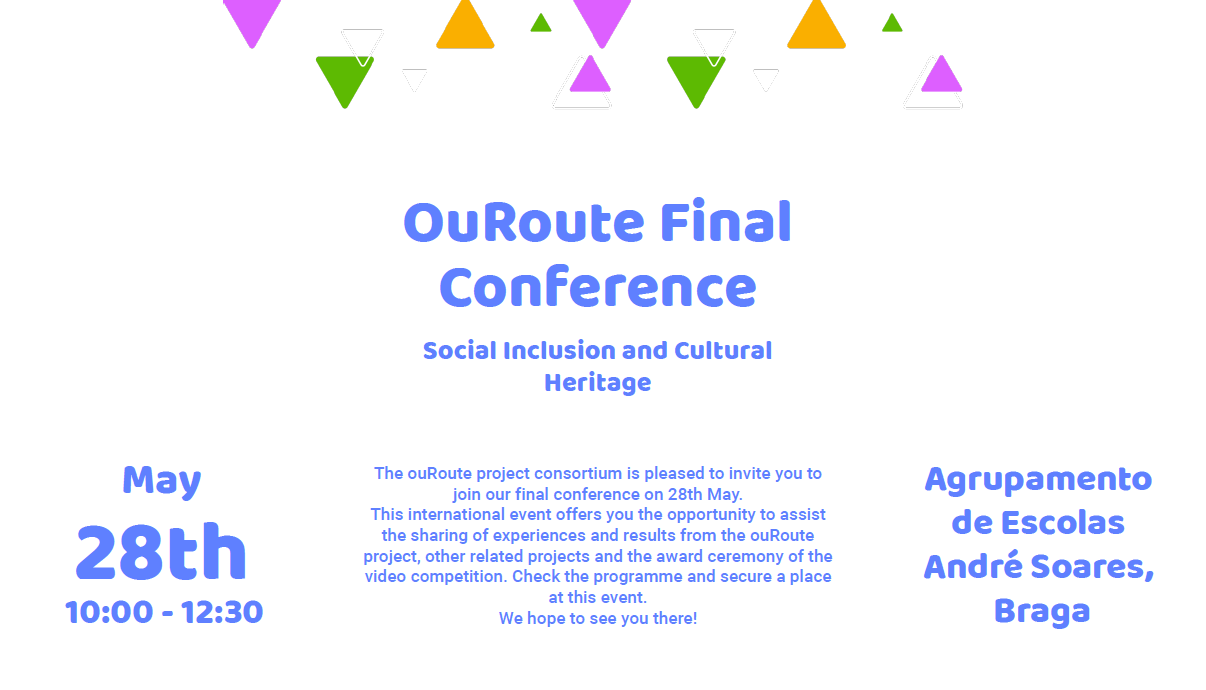 To celebrate the end of the ouRoute project, the project partners are organizing a Final Conference, entitled "Social Inclusion and Cultural Heritage", which will take place on May 28, 2022, between 10 am and 12.30 pm, at the André Soares School, in Braga, to which we would like to invite you. This project aims to promote common values, cultural heritage and social inclusion through education, using a constructivist approach. This project developed (re)discovery trips and "ethno-videographic" expeditions that put students from disadvantaged backgrounds at the center. Activities took place in and around the schools, focusing on certified cultural routes and intangible heritage related to "old and new arts and crafts".
Inês Moreira, Principal Researcher at Lab2PT, will present a communication entitled Erasmus+ Project: "Press Here a living archive of european industry".
This event will take place in person and in English and will also include the presentation of two projects within the scope of Cultural Heritage and the awarding of prizes to the authors of the winning videos of the International Video Contest developed within the scope of the ouRoute project. See the event program below.
Registrations in https://cutt.ly/5H7P8KI
Further information in: https://cutt.ly/jH7Ary7