Book launch "Os hospitais portugueses da Idade Média aos dias de hoje" coordinated by Marta Lobo and with the participation of several Lab2PT researchers
17 November | 5h30 pm | Virtual auditorium (ZOOM)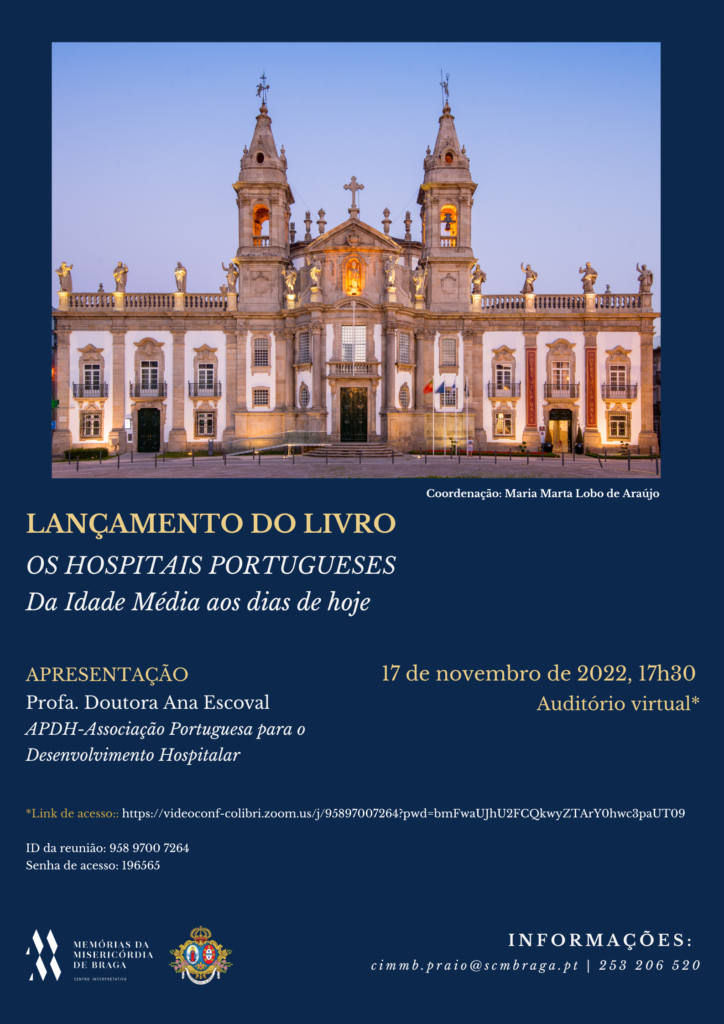 On November 17, 2022, the launch of the book "Portuguese hospitals from the Middle Ages to the present day" will take place in virtual format. The work, coordinated by Marta Lobo, has the participation of several researchers from Lab2PT.
This is an initiative in charge of the Interpretive Center of Memories of Misericórdia de Braga.
The book presentation will be held in a virtual auditorium.
For further information contact: cimmb.praio@scmbraga.pt
The presentation of the book will be held on a virtual auditorium, through  the following access link:
Link: https://videoconf-colibri.zoom.us/j/95897007264?pwd=bmFwaUJhU2FCQkwyZTArY0hwc3paUT09
Meeting ID: 958 9700 7264
Password: 196565