I Seminar of Social History Students
18 October 2022 | Sala de Atos of the Institute of Social Sciences of the University of Minho and Virtual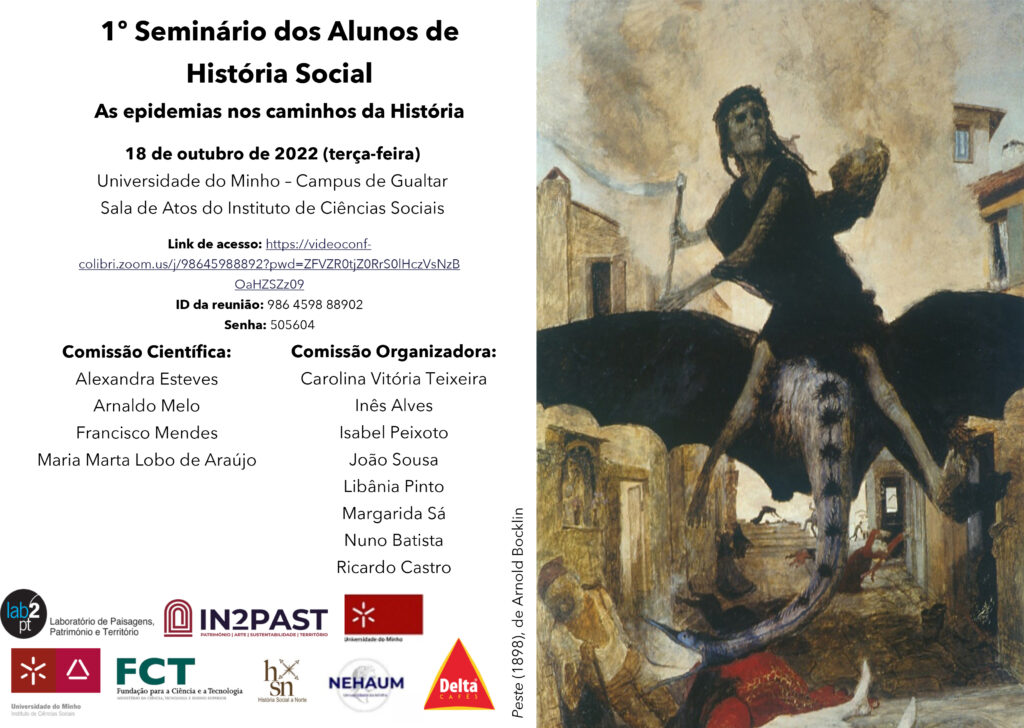 The First Seminar of Social History Students will be held on October 18, 2022, on the topic Epidemics in the paths of History.
The initiative, which will bring together researchers from different nationalities and students who attended and/or are currently attending the Curricular Unit of Introduction to Social History, of the degree in History at the University of Minho, will present several studies on the epidemics which occurred over the different periods of History.
Thus, the communications to be presented seek to analyse the impact that the different diseases, which have spread in some regions of Portugal over the centuries, had on the target populations, at different levels.
The Seminar will be hosted in a hybrid format, therefore in-person sessions will take place at Sala de Atos of the Institute of Social Sciences of the University of Minho, while also featuring simultaneous online broadcast on Zoom platform.
Registration: https://forms.gle/VbxDuMeYA5urruec9
Programme: Cartaz + Programa_VFinal