the Future Design of Streets - Webinar Series 4th Edition
18 January 2023 | 5h00 pm | OASRN and Online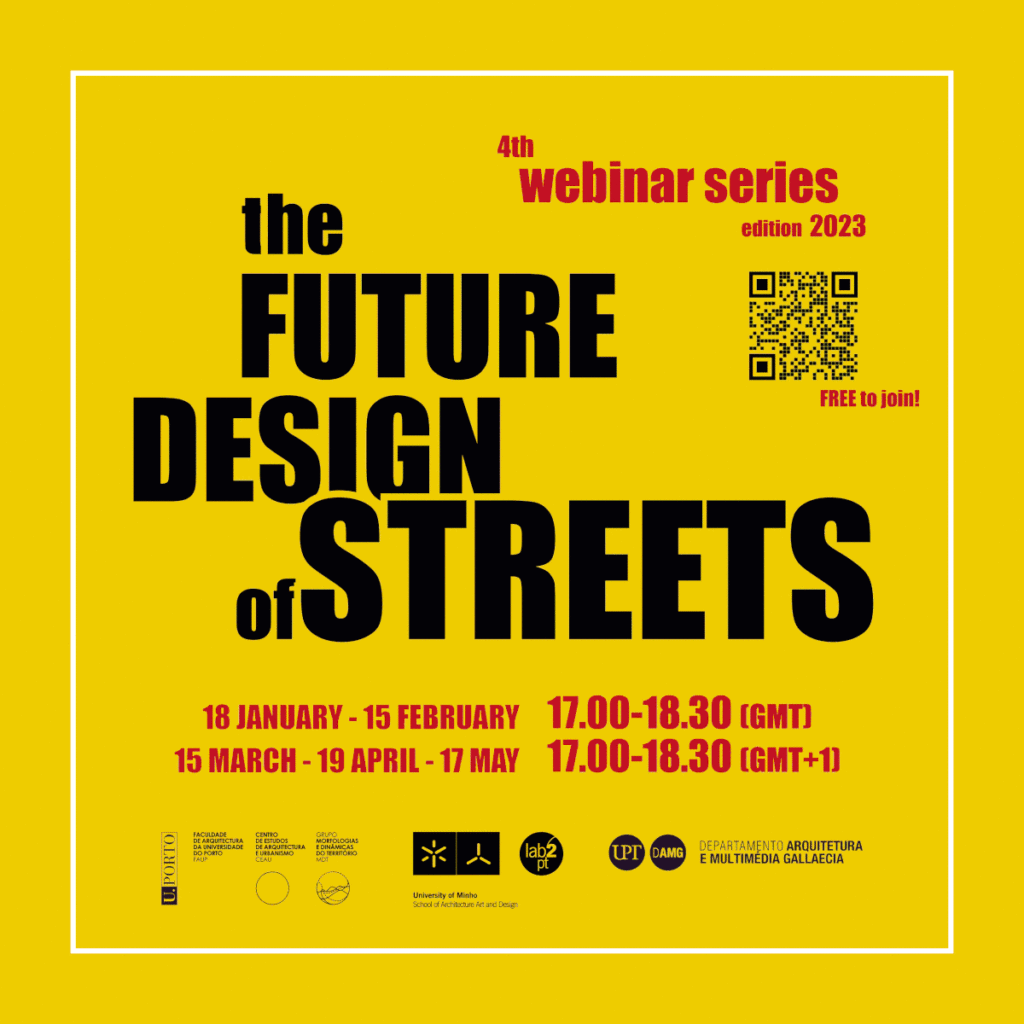 the Future Design of Streets – Webinar Series 4th Edition
In the fourth edition of the Webinar Series – the Future Design of Streets – we will continue to open up our spectrum to understand and imagine the wide possibilities of Street Design.
The aim is to define the future design assignment, for new streets and adaptation of existing streets, by recognising the diversity and complexity of urban life. Within a context of uncertainties and new possibilities a whole range of new street types can be re-imagined. This inquires a critical look on how we can design our streets of the future.
The webinar series will explore – the Future Design of Streets – through the lens of five themes: changing streets, play & sport, new/old approaches, big streets and outside suburbia.
All sessions that will take place every third Wednesday of the Month between January and May 2023. All sessions will be in English from 17.00 to 18.30 Portuguese time /// 18.00-19.30 Brussels-Bordeaux-Berlin-time.
The first session will happen on the 18 of january and will count with the presentations from Rita Castel'Branco, Patrick Bernard e David Sim, moderated by Daniel Casas Valle.
Here you can find the program:
https://thefuturedesignofstreets.eu/webinar-series-4th-edition-2023/