Workshop "The design of interactive devices for public space"
21 and 28 October | EAAD – Azurém (Guimarães)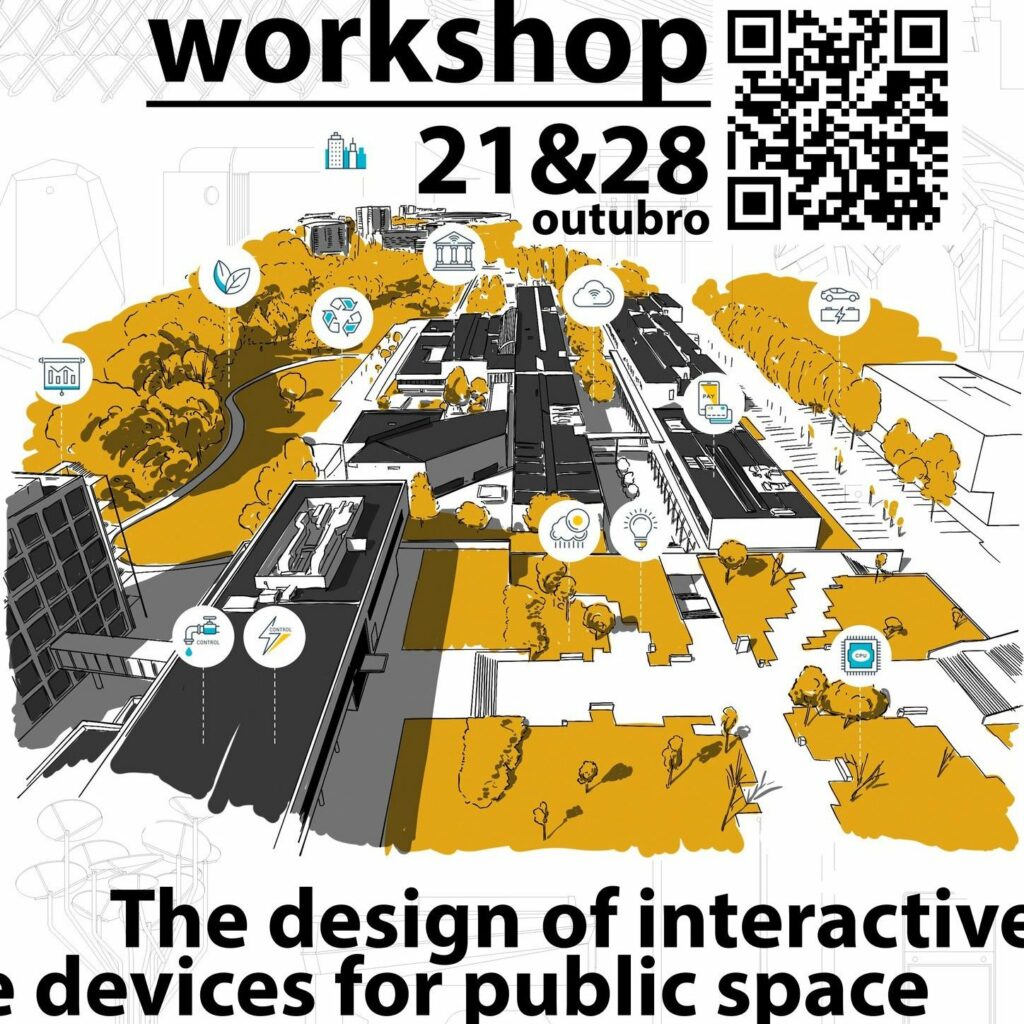 As part of the Lab4uspaces project, EAAD will host the workshop "The design of interactive devices for public space" on the 21st and 28th of October. Registration is free but those interested in participating must fill the form, until the 16th of October, available at https://lab4uspaces.wixsite.com/workshop
The workshop's main objective is the development of interactive devices to be installed in public spaces. A project and research experience, guided by a multidisciplinary team (architecture, design, information and communication technologies, materials engineering and digital fabrication) that will allow us to reflect on the design and performance of digital and physical devices and interfaces in the transformation of public space. and interaction with the community. It is intended to clearly frame the proposals within the scope of the Sustainable Development Goals, giving visibility to the environmental performance of public space, ensuring energy autonomy and reusing manufacturing materials.
Organization:
Paulo J.S Cruz
Bruno Figueiredo
Ivo Oliveira
Paulo Freitas
João Ventura Lopes
For further information: lab4uspaces@gmail.com