XVI Colóquio "Raízes Medievais do Brasil Moderno"
13th-15th of October of 2022 | Auditório Bernardo Reis (Braga)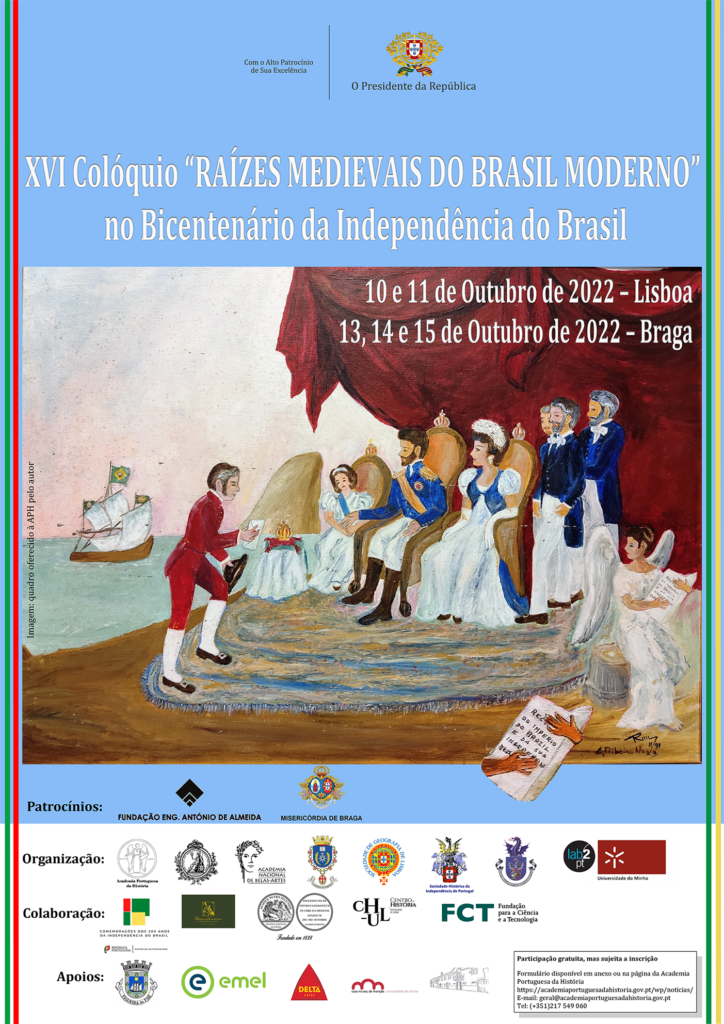 The XVI Colloquium "Raízes Medievais do Brasil Moderno" on the Bicentennial of the Independence of Brazil will be held between the 13th and 15th of October, in the Dr. Bernardo Reis, at Hospital Lusíadas, in Braga.
The colloquium will bring together Brazilian researchers and academics from several Portuguese universities.
The organization is from the Academia Portuguesa da História in conjunction with the Department of History at UMinho and co-funded by Lab2PT.
Participation is subject to registration.
Poster: Cartaz_Raízes Medievais do Brasil Moderno
Programme: Programa_Raízes Medievais do Brasil Moderno
Registration: Ficha Inscrição_Raízes Medievais do Brasil Moderno